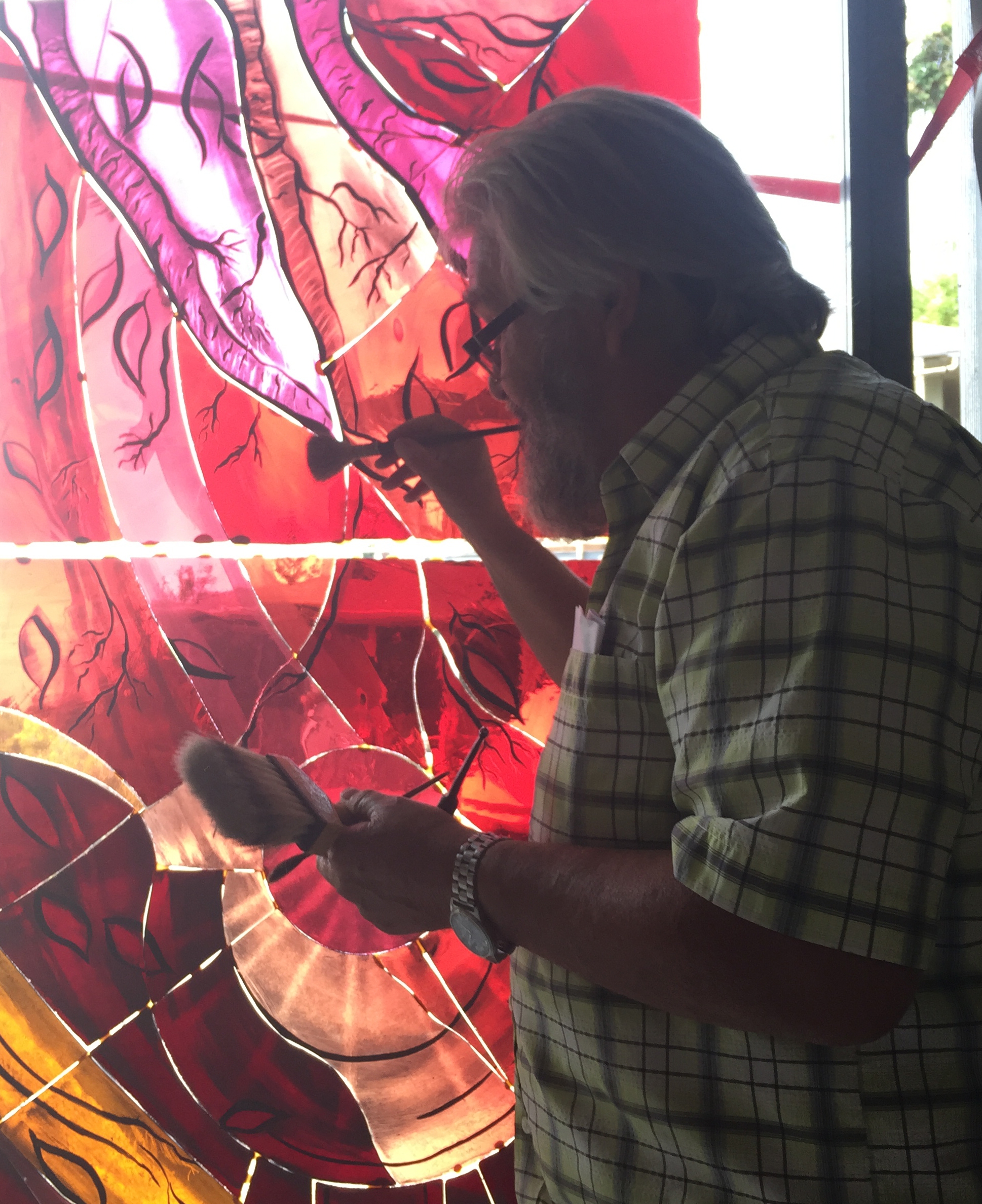 Since 1945, Hogan Studios has produced quality stained glass windows and faceted glass for churches, synagogues, hospital chapels, high school chapels, university chapels, and funeral homes. Hogan Studios creates visually stunning and emotionally responsive art glass, custom altars and custom church furniture for your worship environment which includes stained glass altars, ambos, baptismal fonts, presider chairs, deacon chairs, tabernacles and pew restoration. We also specialize in the interior renovation of worship spaces in collaboration with your architect/design team.
Founded by John Hogan in Dublin, Ireland, the Studio was handed down to lead artists and designers Roger Hogan and Cynthia Hogan. Hogan Studios now includes third generation Studio Director Sean Hogan continuing the family tradition and Savannah Hogan, who is currently under her apprenticeship as artist/designer in the family tradition.
Hogan Studios
BOOKSHELF
View our brochures for more information on our services.